Info
You are invited to participate in our 56th Annual Mixed Spiel! It is planned to be 16 teams with 3 games guaranteed.
Breakfast and lunches will be served at the club both Saturday and Sunday. Paddles and raffle tickets will be purchaseable throughout Friday and Saturday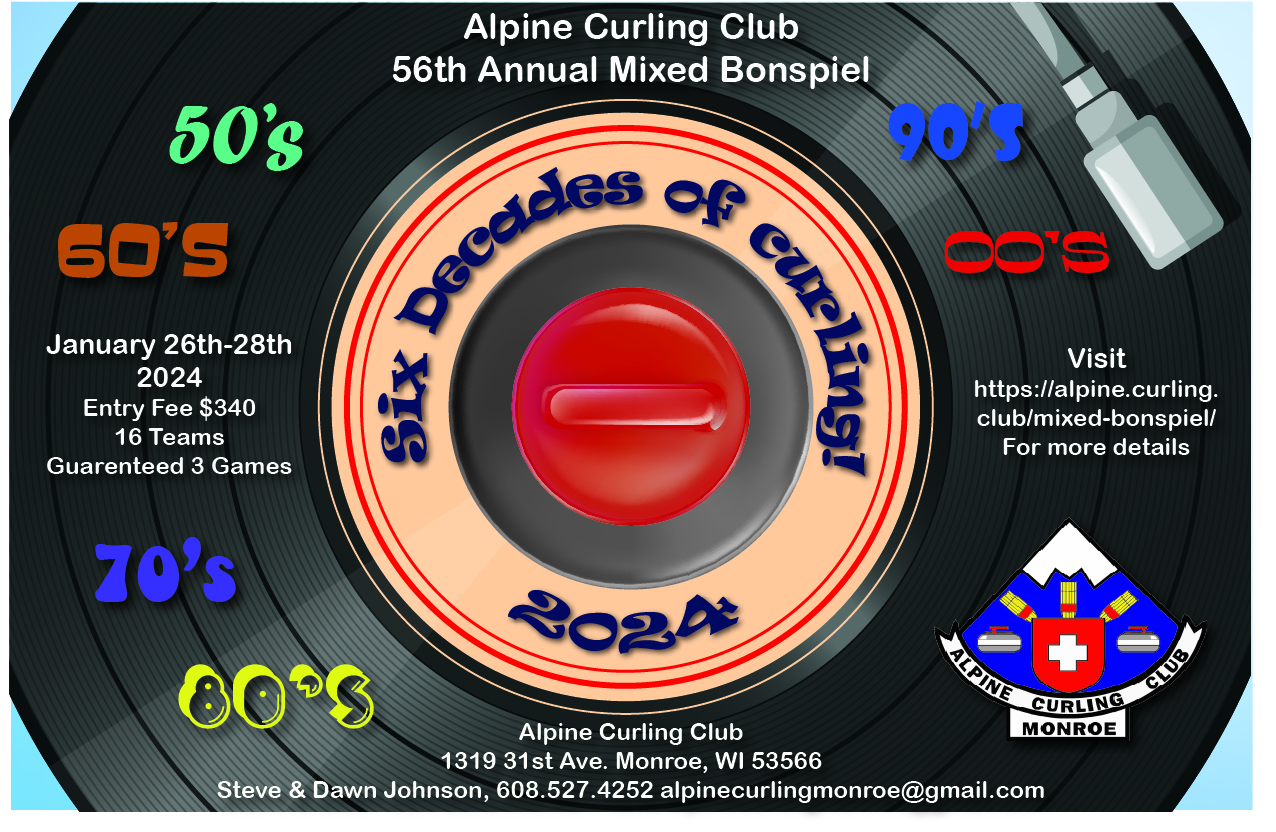 Schedule
Friday
Draws start at 9am
Dinner begins at 630pm.
Saturday
Draws start at 9am
Cocktails and banquet begins at 630 pm Saturday.
Sunday
Finals at 11am (1st and 2nd event finals) Games will be "pipe" on the ice by our swiss alphorns!
3rd and 4th event finals at 1pm
Theme
Please join in celebrating with us for our 6th decade of curling at Alpine Curling by dressing up as your favorite decade! 60's? 90's? It's up to you!